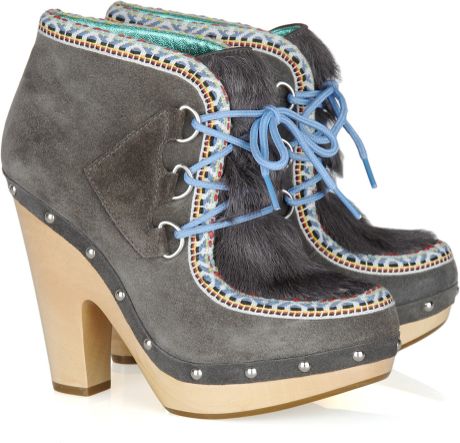 Eskimo Clog Booties - Belle by Sigerson Morrison
Last night I was casually up until three in the morning browsing through some of my favorite thrift stores' online shops.
Luckily, I made my way to Beacon's Closet.
I stumbled upon the pair of booties seen above and was immediately drawn to their bohoesque, native american vibe.
They were respectively priced at $80.
I decided to research the pair and found that they're actually from Belle by Sigerson Morrison and retail for $450!
My eyes widened as I realized what a steal this was, seeing that in comparison the shoes were being sold on discounted sites for at least $150 and up!
I proceeded to checkout and completed my order.
Just thinking about these booties arriving at my doorstep is all too stupidly exciting.
love,
luna